Enjoy Professional Baseball at Jingu Baseball Stadium!
Baseball is the most popular sport in Japan, and the Jingu Baseball Stadium, built in 1926, is the oldest baseball stadium in Tokyo. It has long been a part of baseball history in Japan, and now it is known as the home ground of the Tokyo Yakult Swallows of the NPB Central League. It also serves as the venue for countless university and high school baseball games and has become a mecca of Japanese baseball. We invite you to come and enjoy some time at the stadium surrounded by green plants and trees despite its location at the center of the city.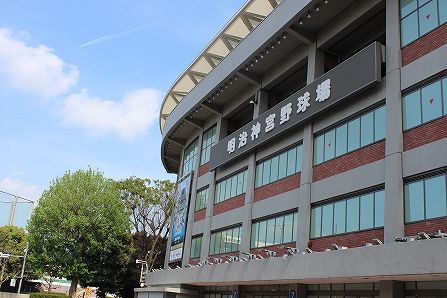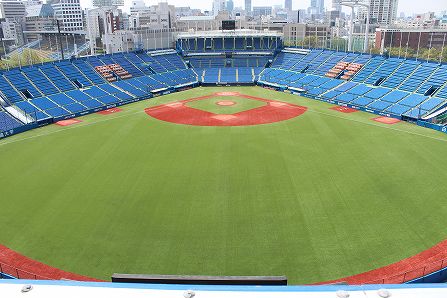 The Tokyo Yakult Swallows, the home team at the Jingu Baseball Stadium, belong to the NPB Central League. Since the team´s establishment in 1969, it has won the league championships six times and the national championships five times. The heated games are always exciting for the fans. Cheer along with the fans in the stands going wild over the nice plays!
The way fans of the Tokyo Yakult Swallows cheer for their team is to open their umbrellas and sing a song. The idea came from a fan who suggested that everyone uses something they have at home to cheer for the team. Wave your umbrella together with all the other fans and cheer on the players!!